Published by Wickedly Hot Vapors on 9th May 2019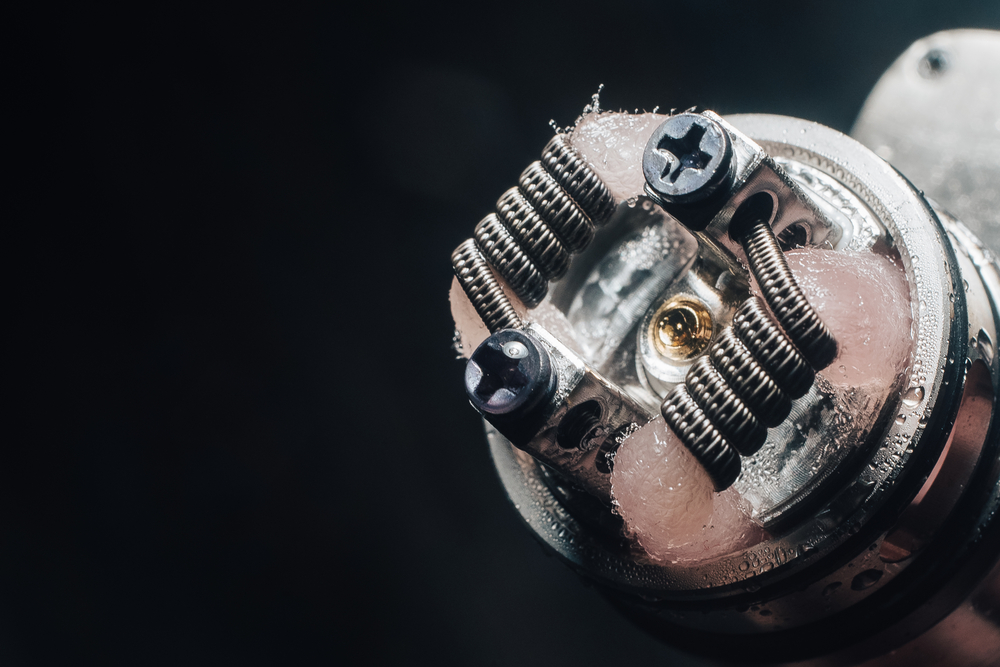 When it comes to the world of vaping, there's one thing for certain: there's no shortage of ways to customize your vape set-up. With so many device types to choose from, it's easy to feel uncertain about which way to go. Figuring out the similarities and differences of varying components can make all the difference in how much you enjoy your next vape session.
At Wickedly Hot Vapors, one of the most common questions we get about vaping is, "What's the difference between atomizers, clearomizers, and cartomizers?" Now, we're breaking down the basics of these three often-debated vape components so you can decide which one is right for you.
What is an Atomizer?
The atomizer is the part of a vape device responsible for transforming e-juice into the deliciously fluffy clouds that vapers know and love. There are many different styles of atomizers, but they all share a common purpose: heating e-liquid to the point of vaporization.
How Do Atomizers Work?
Although there are many different types of atomizers/coils, they all work in a similar way. When you power up your vape device, the battery provides the power that allows the atomizer coils to begin heating up. The heat from the atomizer warms the vape juice to the point of vaporization, converting it from liquid form to vapor.
How Do You Clean an Atomizer?
Cleaning gunky build-up from your atomizer will keep your vape flavor fresh and pure, and is an important part of regular vape maintenance. Simply disassemble your vape, using fresh water and a cotton swab to gently clean all pieces and parts.
What is a Clearomizer?
A clearomizer is a clear (glass or plastic) tank that contains a replaceable atomizer coil, a chimney that connects a top cap to the coil, and a mouthpiece.
How Does a Clearomizer Work?
A clearomizer functions similarly to an atomizer in that it heats your e-liquid to the point of vaporization. Many vapers find that clearomizers simplify the process, which is ideal for beginners.
What is a Cartomizer?
A cartomizer, or e-cig, is a vape device that attaches directly to a battery. The cartomizer functions as the heating element and liquid reservoir, receiving power from the battery once attached and turned on.
How Does a Cartomizer Work?
Once a cartomizer is screwed onto its matching battery, it's able to heat up the (often pre-filled) e-liquid to vaporization.
How to Choose Between an Atomizer, Clearomizer, and Cartomizer
Choosing between an atomizer, clearomizer, and cartomizer, comes down to personal preference, but here are a few tips to help you decide:
An atomizer offers high-performance and excellent flavor but does require a bit of research and practice to master
A clearomizer combines quality performance with ease of use and is often thought of as the middle ground between the two other options
A cartomizer provides a no-fuss vape that's ideal for beginners, though the flavor and experience is usually fairly basic
Shop at the Best Vape Shops in Texas
Looking for a quality vape shop you can trust with all your vape shopping needs? Look no further than Wickedly Hot Vapors, one of the top-rated vape shops in Texas. With three locations in the Lone Star state, it's easy to find Wickedly Hot Vapors near you. If our vape shop in Wylie, TX isn't close enough to you, you can always visit our flagship vape shop (Plano, TX) or our third vape shop (Richardson, TX). Not local to the Texas area? You can always shop Wickedly Hot Vapors online – it doesn't get any easier than that!