Published by Wickedly Hot Vapors on 30th Jul 2018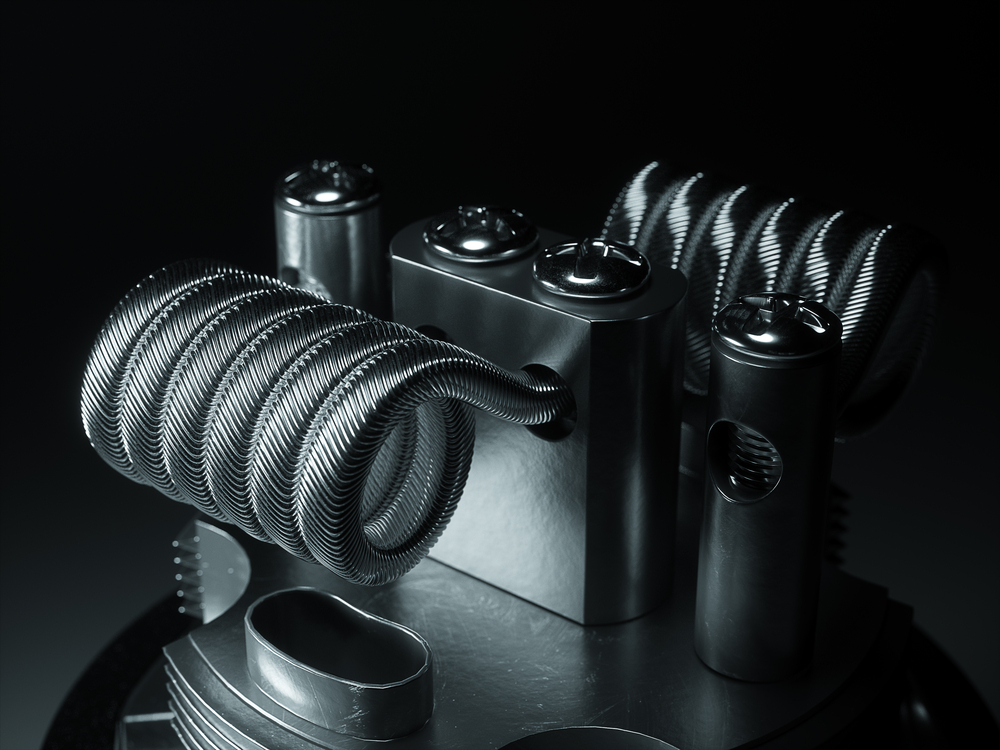 Customizing a vape tank is a matter of serious pride for many vapers. The time and care that goes into the customization process have a long-lasting effect on the quality and enjoyment of your vaping sessions. If you are looking for ways to enhance your vaporizer and give yourself the best experience possible, here are a few tips for customizing your vape tank.
What are the Best Vaping Juice Devices?
The jury is still out on some of this year's latest vapor devices, but there are some tried and true vaporizers that are worthy of your consideration. As any experienced vaper knows, your vape tank is only as good as the device that it's attached to, so it's important that you have a solid device in hand before you go spending a fortune on new tanks to test out. For instance, the Eleaf iStick and the Aspire NX lines are both durable, dependable options that will serve as a solid base upon which you can experiment with plenty of tank options. Innokin and iJoy also have some great options available to the savvy vaper.
How to Customize Your Vape Tank
Now that you have your trusty device, it's time to get down to the details of customizing your tank. Most tanks are completely interchangeable thanks to widespread standardization of the 510 pins on vaporizers today. This standardization means you can pick just about any tank off a shelf to plug into your device, as long as the size of the tank itself doesn't inhibit it from fitting on top. You can choose from a wide range of premium vape tanks that are designed for many different vaping profiles. Here's what you need to know:
Customizing for Clouds
One of the most common requests we get here at Wickedly Hot Vapors is for tanks that will accentuate the size of the cloud produced. This request is common for those who enjoy doing vaping tricks, and those who want to experiment with cloud chasing for the sake of great photography and video. When customizing a tank for the clouds, we typically look for sub-ohm tanks that have a wide range of airflow controls, and that can handle complex coil builds to produce more vapor. SMOK's TFV12 is the star of the show in this category.
Customizing for Flavor
Another common theme is customizing tanks for flavor. Changing the way your coils heat up, or how fast the coils heat, can change the way a particular e-liquid tastes. This change occurs because different flavor ingredients become active at different temperatures, so you have to find just the right temperature to release all the flavors in the proper proportion. When it comes to vaping for flavor, we pay attention to temperature control options, as well as the vapor path which may change the temperature of the vapor when it reaches your mouth.
Customizing for Range
If you know you'll be vaping away from home for extended periods of time during the day, one concern is having enough liquid in your tank to keep you going. The good news is that many manufacturers have taken your needs into consideration and have introduced 5-8 mL tanks that can now handle all day vaping with ease. This means you won't have to cart around extra liquid, which could be a messy affair.
Customizing for Building Coils
If you're a hotshot vaper who really wants to up your game with a totally over-the-top build, the thing you need most is a great RDA or RTA with a large building deck. For many vapers, the ability to build coils is a rite of passage and opens up a whole world of possibilities when it comes to further personalizing your experience.
Customizing for Temperature Control
Nearly all of today's best selling devices also happen to be temperature control devices. However, each temperature control device is slightly different. You need a tank that is well-suited to the temperature control range of your device. If you choose the wrong tank, you could be limiting the functionality of your device as well.
If you're ready to customize your device and tank, make sure you contact Wickedly Hot Vapors today. We can help you fully customize your rig by finding the right combination of devices and tanks that are good for you. No matter what ideas you have for your tank, we can point you in the right direction based on your vaping goals and your budget. If you already have your device picked out, we are happy to answer your questions and make sure you get the best possible setup and fit for your device. Don't forget to check out our other vaping accessories while you're visiting a location nearest you.