Published by Wickedly Hot Vapors on 28th Mar 2018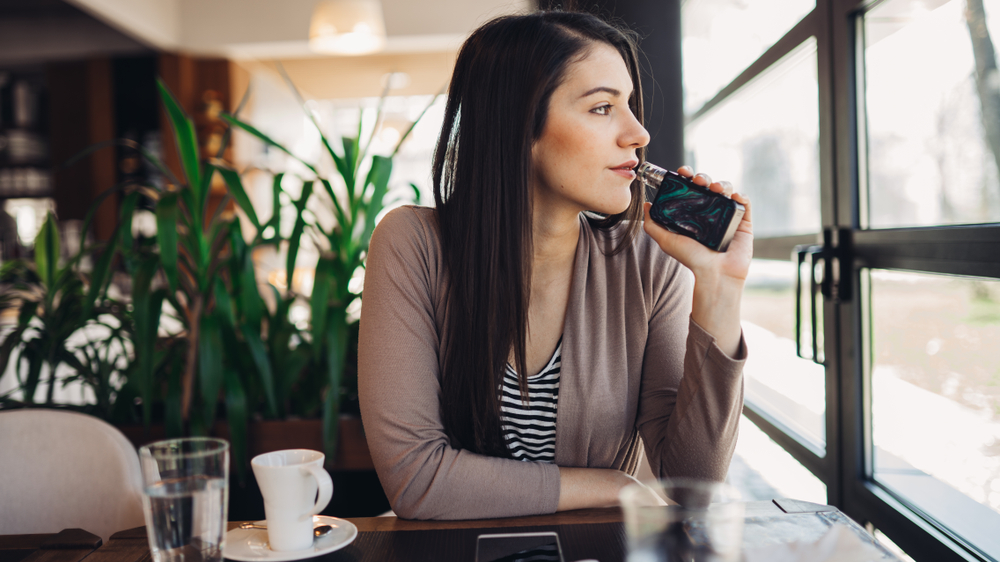 Image Credit: elder nurkovic/Shutterstock
Here at Wickedly Hot Vapors we have compiled a list of tips for vaping, focused on what not to do when vaping. These eight easy tips are sure to improve your vaping experience so you can get the most out of your vape!
1. Low batteries
One of the easiest ways to ruin a draw of vapor is to take a pull and get nothing. Always keep an eye on maintaining the right vape battery levels, and charge them when the levels get too low. We recommend carrying a second set of batteries as a backup (in a case, of course!).
2. Loose Batteries
As mentioned above, always store batteries in a case for safety when they are not in your device. This protects the contacts from touching metal and shorting out, which could cause shock, or worse, venting and burns. Safety first is always a great rule when vaping.
3.Dry Hits
One of the worst things to experience as a vaper is getting a dry hit, where there is not enough juice on your wick to provide vapor. You end up burning the cotton wick material and inhaling burnt cotton! Check your wick often when dripping, or make sure your tank never gets too low on e liquid.
4. Too Much Nicotine
Nicotine sickness is a real thing and is not fun. Avoid this by keeping an eye on your nicotine levels in your juice. When using high wattage devices that produce more vapor per inhale, a lower nicotine strength is advised.
5. Cheap Gear
Cheaper is not always better because the quality is affected. Wickedly Hot Vapors is a NO CLONE ZONE, and we only sell legitimate vape hardware. Be careful, especially when buying online that you are purchasing authentic products from a reputable source.
6. Unsafe Coil Builds
Safety first! Make sure you aren't using a coil that is unsafe for the device and the battery. Bad things such as electrical shock, burns, or even worse can happen if this is ignored.
7. Dehydration
The process of vaping dries out your body, so make sure to stay hydrated! Headaches and dizziness can happen if your body needs water.
8. Not Shopping at Wickedly Hot Vapors
We can't help but love what we do, and we think it shows. Come on into one of our two Texas locations in Richardson or Plano or contact us here to give us a chance to prove it! We carry a wide range of juice, devices, and other products for all levels of vaping, and are happy to share our knowledge and passion with you.